ACP CONFERENCE THEME:
ACHIEVING SUSTAINABLE QUALITY EDUCATION IN AFRICA.
Foreword
Welcome Sipho Mhlanga
EPA President
SANIBONANI BEKUNENE.
Greetings from the Kingdom of Eswatini.
The Eswatini Principals Association (EPA) takes great pleasure to host one of the biggest education assemblies on the African continent, the African Confederation of Principals – (ACP) Conference, on 28th – 31st August 2023, at Esibayeni Lodge, Kingdom of Eswatini.
The ACP Conference brings together professionals from different industries and backgrounds, creating a stage for networking and benchmarking opportunities. The Conference theme is: ACHIEVING SUSTAINABLE QUALITY EDUCATION IN AFRICA. This theme aligns with SDG4: 'Ensure inclusive and equitable quality education and promote lifelong learning opportunities for all.'
The ACP has hosted many conferences in the past, with great success. Member Associations and participants have benefitted immensely over the years. Participants report tremendous personal and professional growth and the acquiring of new ideas and perspectives in their fields. The ACP Conference draws in excess of a thousand delegates from across Africa, including local delegates. Hence this platform provides business with an opportunity to market their brands, products or services.
The International Confederation of Principals (ICP) President, Professor Peter Kent, will be the Guest Speaker while Dr. Lenhle Dlamini, the Director of Education in Eswatini, is amongst an array of reputable local and international speakers who will make presentations in the conference.The ACP conference takes place at a time when emaSwati celebrate one of the country's biggest cultural events, the Umhlanga Reed Dance; where young Swati maidens revel their chastity and showcase their proud Swati heritage in front of their Majesties and the nation. This is a ceremony to behold.
The month of August is the busiest in the country's calendar of events. Early accommodation reservations are essential. EPA therefore encourages delegates to book accommodation early.EPA is eager to receive each one of you to the beautiful royal Kingdom of Eswatini and wishes you well as you prepare to spend time with us in August 2023.EPA affirms Quality Leadership for Quality Education.
Speakers
Meet all speakers
PROFESSOR PETER KENT

DR. LENHLE DLAMINI

COMING
Register today to ensure your seat
Please provide us with your information so that we can reserve your seat.
Opening for registration
19 April 2023
Final call for papers
28 April 2023
Notification for abstract acceptance
06 May 2023
Notification for acceptance of full paper
16 June 2023
Closing for early bird registration
30 June 2023
Middle bird registration deadline
22 July 2023
Late bird registration deadline
28 August 2023
SUB-THEMES
Financing Education In Afica

The role of policies in Africa's educational development

Breaking barriers to the 21st century in the education system

Bridging the gap in Africa's educational development

The impact of politics in Africa's education

The place of a teacher in the fourth industrial revolution

Ensuring full recovery from COVID-19 educational disruption

Reimaging education for the 21st century and accelerating progress towards shared goals

Ensuring strengthened and more sustainable public financing of education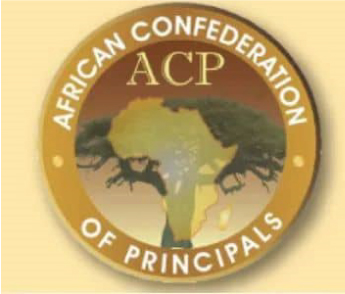 In association with
BENEFITS
BENEFITS OF ATTENDING THE CONFERENCE